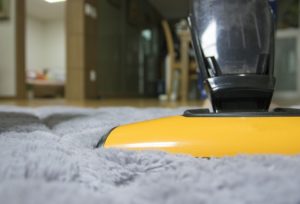 You want your carpet to look great all year round. That can happen when you clean your carpet regularly. Many want to clean their carpet themselves but find it hard as they do not have time to do it or do not have proper cleaning equipment to get the job done. That's why hiring a professional carpet cleaner is a good option to take in this situation.
But before you use a professional carpet cleaning service, there are a few things to consider. You expect high-quality work and lasting results when you book a cleaning appointment with a company. You want to get the right people for the job so here are some common mistakes to avoid when picking a carpet cleaner to do the job for you.
Picking the company with the lowest rate. Getting the lowest price does not guarantee quality cleaning and result. In many cases, cheap service rates hinder the company from delivering the best possible service and using the best quality products for the job. Choosing a company based on the lowest price does really save you money as you will likely call them again in a few months.
Picking the company with fancy equipment. We know there high-grade carpet cleaning equipment is available out there but that alone does not ensure high-grade cleaning result. A company may boast about their great equipment, but more importantly is the credentials technicians. Remember, that fancy equipment is ineffective if the technician using it lacking in experience and training to get the cleaning job done right.
Picking the company that uses products that contains harsh chemicals. You want a super clean carpet but that does not mean you will consider a company that uses harsh chemicals on their products. This kind of cleaning products could potentially harm you, your family, pets and the environment. Simply, not a good choice because of the detrimental effects of toxic chemicals on the body and surrounding.
Look for professionals with outstanding equipment and even better experience. Check the company background and customer reviews as this information can help you make a smart decision.